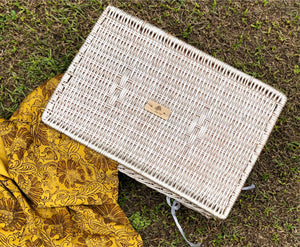 Jammu and Kashmir- Homeland
---
The Home Land Collection
This Collection celebrates the forgotten age old crafts of the Founder's home land - Jammu and Kashmir. 
From the rural parts of Jammu, to foothills of Trikuta hills to the picturesque Kashmir valley, we bring to you handcrafted stories from the heart land- The Home Land Collection.
English Willow is an ancient basketry craft form from Kashmir valley, though its application and use is dated, the craft and technique is of extremely premium and contemporary flavor. Hence the Contemporary and chic bags collection comes into being, to celebrate our legacy and to carry it along in today's modern world!
---
---