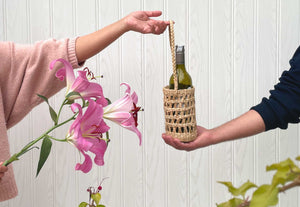 Handcrafted Gifts
---
Handcrafted gifts from across the country.
Choose from a variety of handcrafted products for your home, kitchen and office , for gifting to your loved ones!  
These artisanal gifts not only add an earthy flavour to your space but also are eco- friendly and sustainable.
Perfect conversation starters, these Indian craft based products handcrafted by women artisans in various rural areas, represent our rich culture and legacy of Indian Folklore and make for perfect gifts for any occasion be it special days like birthdays, anniversaries etc, or festivals like Diwali, Holi or occasions like wedding, housewarming, farewell party!

---
---